It's back! The McRib is back at participating McDonald's restaurants nationwide starting Monday, October 7, 2019.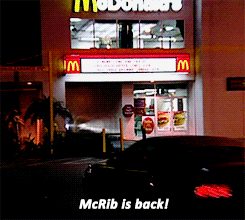 The popular sandwich has developed  a cult following since it first appeared on McDonald's menu in 1981. The seasonal item pops back up every now and then — and this fall is one of those times!
The saucy sandwich consists of a a seasoned boneless pork slathered in tangy barbecue sauce and topped with slivered onions and tart pickles. It will be available in more than 10,000 U.S. restaurants for its latest stint. To locate the closest participating restaurant, customers can enter their zip code at mcdfinder.com.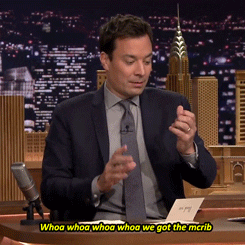 If you really want to get into the McRib season spirit — there are 16 GIFs created specifically for McDonald's McRib return on Instagram. When you go to create a story on the social media platform, just search in the GIF gallery for #McRibSZN.
"We're always listening to our customers and we know the McRib has some of the most loyal fans," said Chef Chad Schafer, Senior Director of Culinary Innovation & Commercialization at McDonald's USA. "This year we're excited to give every McRib fan new ways to show their love for the sandwich with our saucy McRib GIFS so they can celebrate the season no matter where they live."
The Instagram story GIFs will be available all year long, but the McRib is only available for a limited time. You better run and get it while you can!